Ms. Christian and her husband Ray designed the cover art for Saving Tir na nOg. The image of Grania with the Sidhe Sluagh was sketched by hand in pencil and then filled in with color pencils. This is our interview with Ms. Christian. We hope you enjoy getting to know her as much as we have! 
How old were you when you realized you wanted to be an artist?
I never thought about being an artist until junior high. One of the required classes was a beginner's art class and on the first day we were asked to draw a plant that sat in the middle of the room. The next day the teacher pulled me aside and suggested I be moved to the honor's class. It was nice to hear I had a gift for drawing, and I found I enjoyed all aspects of the art projects offered in the honor's class. I continued to take art classes offered in high school and then some in collage with Ray. So really I owe that teacher a big thanks for seeing what I could do and encouraging me to continue to grow into an artist.
How long have you been drawing comic book art?
I didn't start with comic book art until I met Ray and one of his friends (I drew mostly Disney, Cathy comics and females at that time). They were both really into comics and would stay in the art class at lunch time talking comics and drawing. I started reading a few comic books I found at a swap meet (like Elf Quest, X-Men, Gen 13) and would doodle the characters a little. One year Ray invited me to go to Comic Con with him and I had so much fun that I continued to go every year after. Shortly after we started selling our work there in the art show. Due to the show being at Comic Con, the people are there to buy art with comic book character, so that became a lot of what I would make (along with a few fantasy art paintings as well). 
What is Comic-Con like? Do you dress up?
Comic-Con has changed so much from when I first started going. When I first went, you could walk up any day at any time and buy a ticket before walking in. There were a lot of vendors who sold comics, but there were also vendors who sold knick-knacks that you would never see in the store. You could come and go as you pleased between rooms where people were taking about comics they created. The people there loved comics and wanted to be around other people who loved comics too.
Comic-Con started changing when one of the big movie companies came to show a preview for a comic book movie they made. The following years more and more movie companies started coming and the crowd changed to people who love movies not necessarily comics. There now is mostly movie items, toys, and clothing for sale. You see a lot less comics to buy; in fact one of the best book vendors stopped going all together. If you want to go to a room to hear someone talk or see a preview you will have to spend hours in line, sometimes even camping out on the grass outside the building a day before, and there is a good chance you may not make it inside to see the program you are excited about. It is hard to get tickets. Now they sell them online via a raffle system almost a year in advance. When you are inside there are so many people that moving around is like being in a wave of people. You kind of have to go the way the crowd is going. It is still fun, but now you have to know what your must sees are and understand that you may be giving up something else to stand in line to maybe see what you are excited about.  
We don't dress up, but Comic-Con makes for some great people watching. The outfits can range from very simple home-made items to movie quality. There is a guy who goes every year as Alvin from Alvin and the Chipmunks. There are always people who dress as Star Wars characters. If you dress up, be ready to have people ask to take pictures with you. One year our brother ran around with his friend taking pictures with hundreds of different people dressed up, just for the fun of it. 
Who is your favorite superhero?
I think Wonder Woman is my all-time favorite mainstream superhero. I also really enjoy Freefall from Gen 13, but that book isn't published anymore. There are so many wonderful characters out there from Catwoman to Harley Quinn to Death from the Dreaming and even Katchoo, Francine and David from Strangers in Paradise (who have no super powers at all).
What is your favorite part of being an artist?
I think what I like best about being an artist is being an artist with Ray. We both enjoy spending our days off creating art. I love sharing such a solo activity with someone who helps me see the world's little details and appreciate them. Being an artist has allowed me to slow down and see the beauty in the little things: the color of the sky, the way the light bounces off water, and so much more. Then I get to share my point of view or observations with others through paintings. 
Do you have any advice for aspiring artists?
The advice I would share would be to practice. Try to do a little something everyday, even if it is a doodle on a napkin. Use what you love as inspiration, you don't want art to feel like a chore. And most important, you make the rules. It is your world and there is no wrong line, color or way to create something. If it brings you joy, you are on the right track.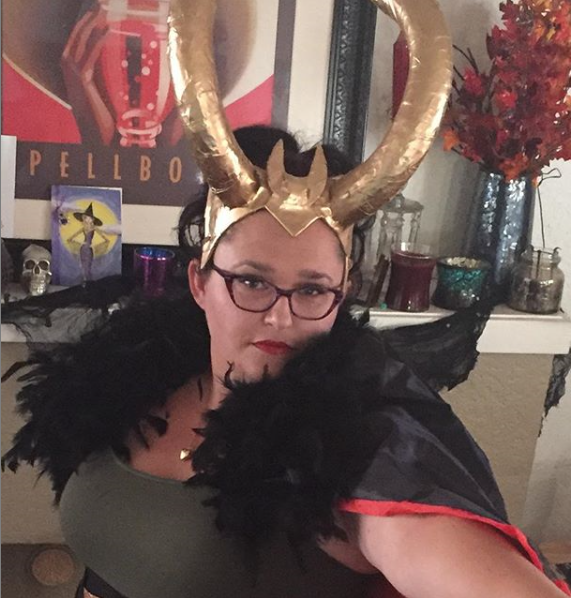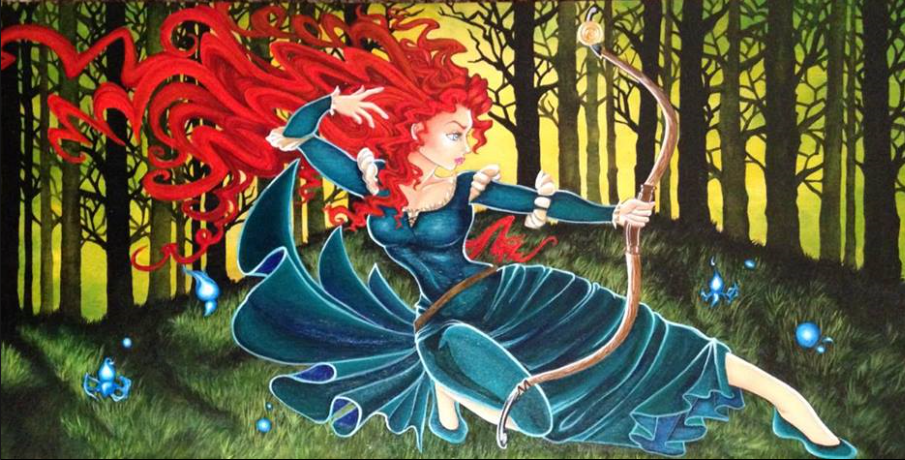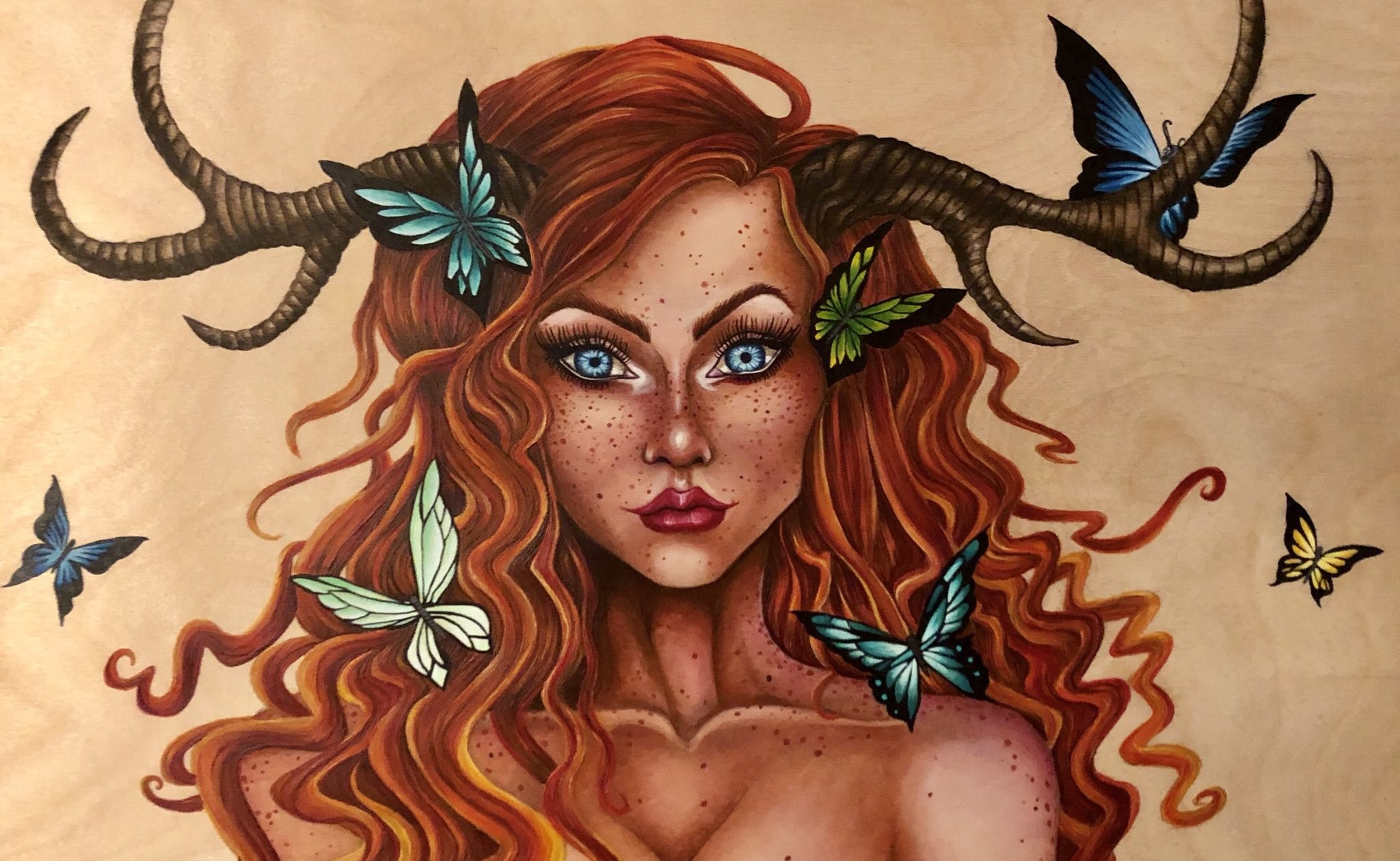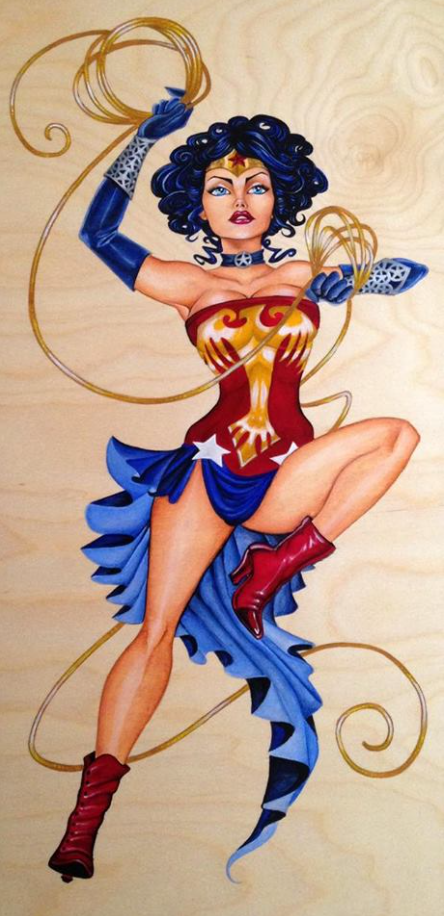 Mr. Christian and his wife Evie designed the cover for Saving Tir na nOg after reading an early draft of the book. They created the artwork by hand using color pencils. Saving Tir na nOg was the first book cover they designed. This is our interview with Mr. Christian. We hope you enjoy getting to know him as much as we have!
How old were you when you realized you wanted to be an artist?
I have always had an interest in art. We have family photos of me falling asleep while coloring in diapers. As a child, art supplies always excited me. I recall being thrilled to get one of those 100 plus crayon sets in kindergarten. 
How long have you been drawing comic book art?
I started drawing comic-book art in middle school. I didn't become decent until high school. Unfortunately, it's a very competitive field to become a comic book artist which is unbenefitted freelance work. The work is long and would call for 12-14 hours a day of drawing. I opted for a secure job with the city, working for the San Diego Police Department. I still focus on my passion and have sold my art in the San Diego Comic-Con Art Show for the past 20 years.   
What is Comic-Con like? Do you dress up? 
Comic-Con is a vibrant event with an enormous amount of people who share interest in comics, art, sci-fi, books, and pop culture. It's a very busy event, and you have to prepare yourself to manage the crowds and wait hours in line to maybe see an event. I haven't dressed up for Comic-Con, it's during the warmest part of the year and would be brutal to wear a costume….but I did dress up like Thor for Halloween at work in 2015.  
Who is your favorite superhero?
Wonder Woman  
What is your favorite part of being an artist?
The escape, the freedom to create anything you want. The colors, the emotions, and feeling you can invoke with art is amazing. You are only limited by your imagination. Art has been a great coping mechanism in my life. I find peace while painting or drawing, lessening the everyday stresses of life. 
Do you have any advice for aspiring artists?
If you are interested in being a talented artist, you need to study and work at it every day, which will lead to improvement. People have said I'm "gifted," but I feel like I've developed my skills do to the hours of studying. Art is not something that has always been easy, but it now looks easy to me because I've worked at it. Study light sources, proportions, and different styles. Study the artists you like, learn the tricks of the trade. Now a days you can watch artists paint on YouTube and learn techniques over their shoulder. Back in my day, I would spend hours in the library and study comic book art and the art of Norman Rockwell.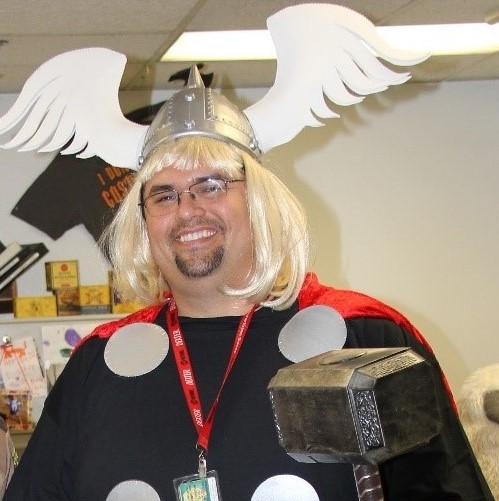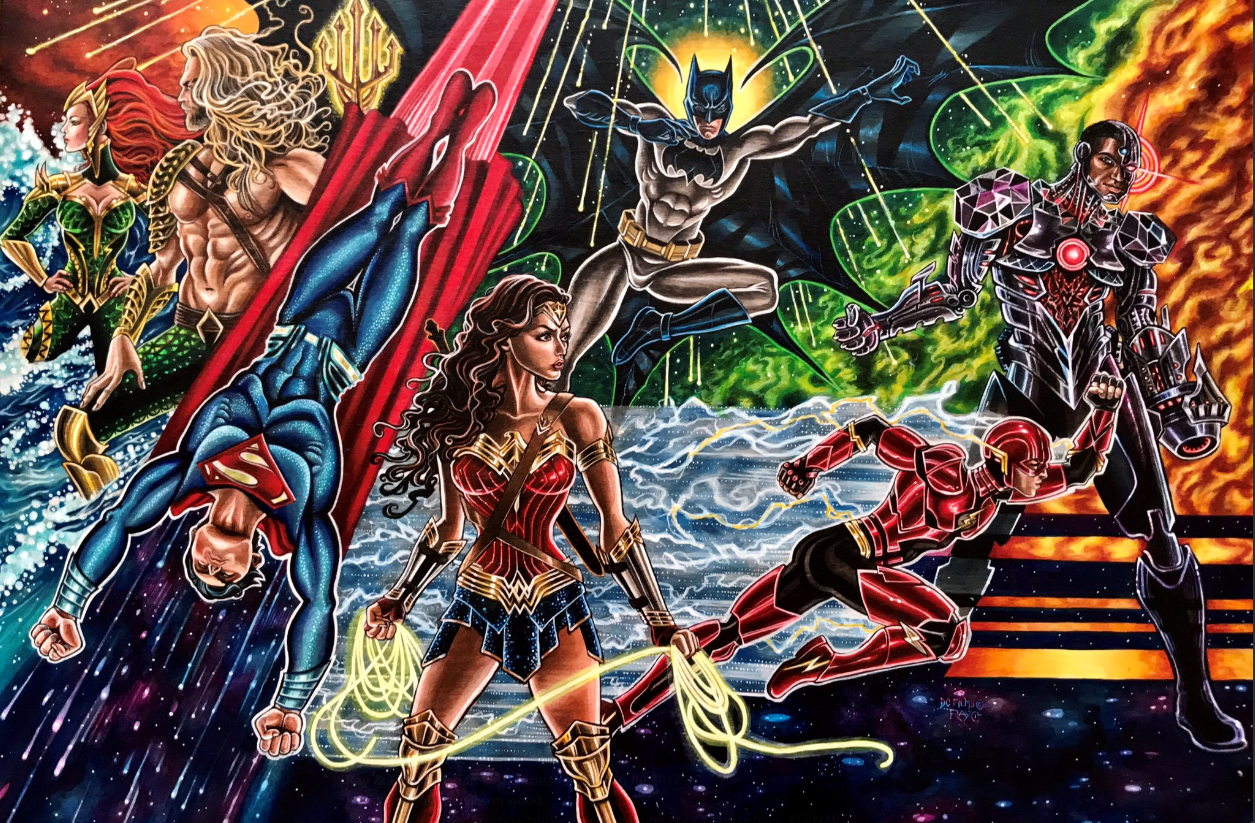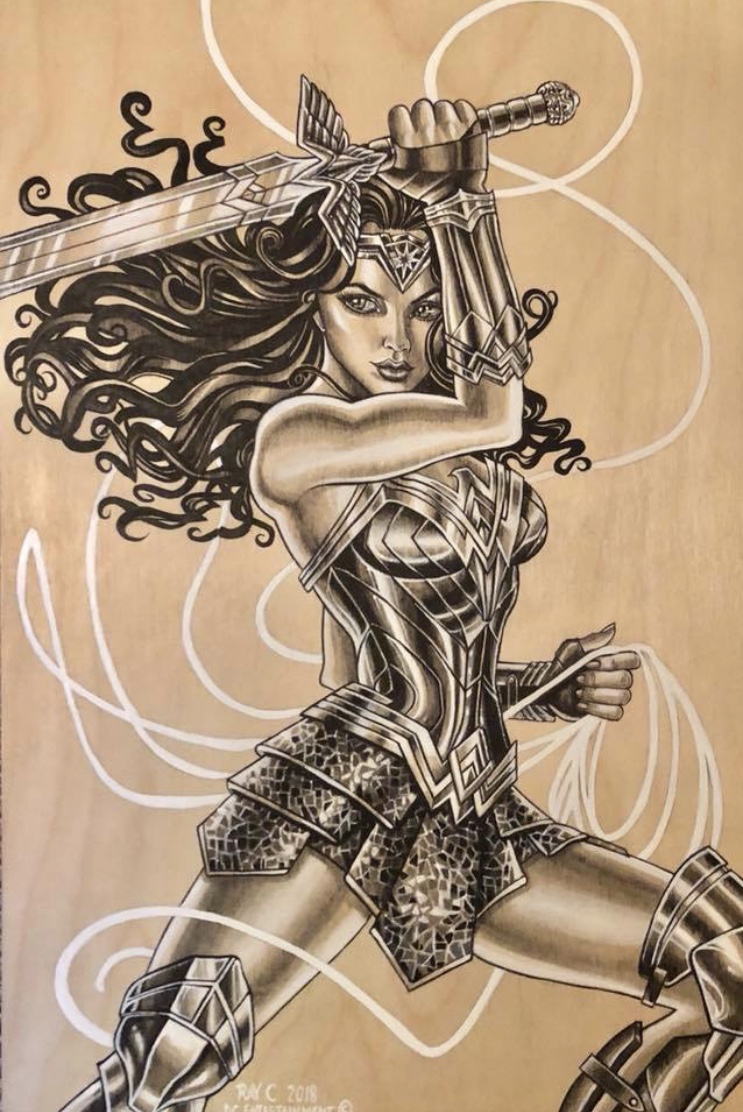 Meet Kari Kunkel Anderson
Ms. Kunkel Anderson contributed all the graphic design work for Saving Tir na nOg. She turned Evie and Ray's beautiful artwork into an amazing book cover, complete with a title, tag line, and excerpt. As you can see, she turns everything she touches into art. We hope you enjoy getting to know her as much as we have!
How old were you when you first realized you wanted to be an artist?
I really "fought" being an artist for a long time. My mom is a wonderful artist and was an art teacher for 30 years. Our life was full of painting, entering contest, decorating parade floats, and creating sculptures with everything from play doh to clay. I changed my major in college several times, not sure what my path was, and finally let myself give in to my love of photography and designing things on the computer. 
How long have you been doing photography and graphic design work? 
Since college. I have a Bachelor of Art with an emphasis in Fine Art and a minor in Theater.   
Have you ever been to Comic-Con? Do you dress up?
One of my FAVORITE things to do is dress up! I love being creative with costumes and makeup. That's where my true love lies. I have stumbled upon a Comic-Con before on an overnight when working as a flight attendant, but didn't get to spend much time there and didn't get to dress up. I would definitely be up for an adventure!   
Who is your favorite superhero and why? 
I love Wonder Woman!! I read something once that said "We all love Wonder Woman because she reads a lot, she speaks all the languages, and her greatest superpower is her empathy."   
What is your favorite part of being an artist? 
I love to be creative, to express myself through colors and brush strokes whether it be painting or designing something on the computer. Sometimes you just need an outlet in life, and when I sit down in front of a computer to put something together, I can tinker with it for hours but still feel relaxed and proud of the work I have created.   
Do you have any advice for aspiring artists? 
There is such a thing as natural talent BUT you can be an artist, and you can create whether you have that God-given talent or not. Scribbles on a page, the way you do your makeup, the way you braid your hair, the way you throw a party… all of that is using the creativity you have been given. Being an artist isn't limited to paint and a paintbrush! Find that in yourself and run with it!!